Click on the "Inverter" tab and then "Add Inverter".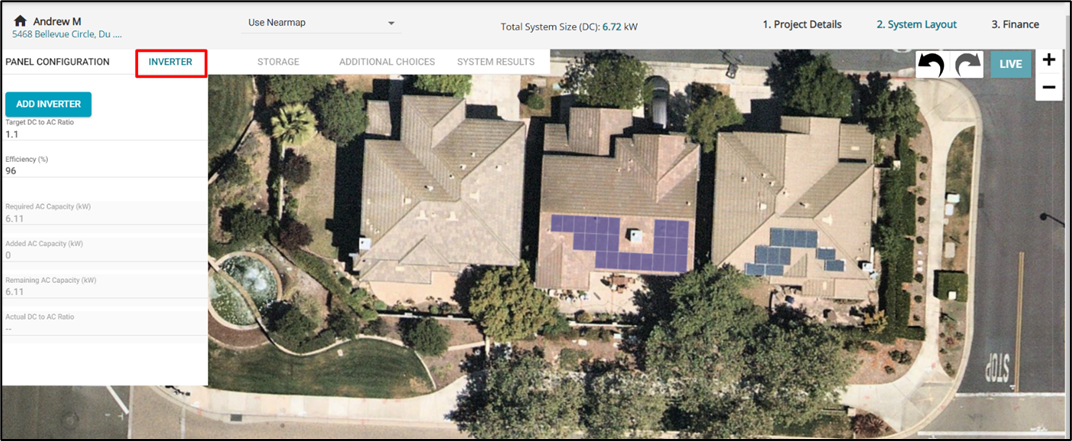 System size can be seen on the top so you can add the inverter accordingly.
Note: Add inverters so that the DC to AC Ratio is as close to 1.1.
Select the manufacturer, model name and the quantity. The size will automatically populate.
You can also create multiple inverter groups.