Click on the gear icon in the task.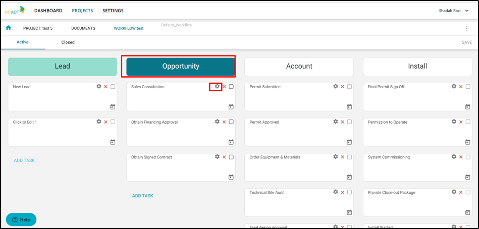 A pop-up box will appear. Check the boxes for "Send email notification on completion." and "Send email notification to customer." Next, click on the "CONFIGURE EMAIL'' button.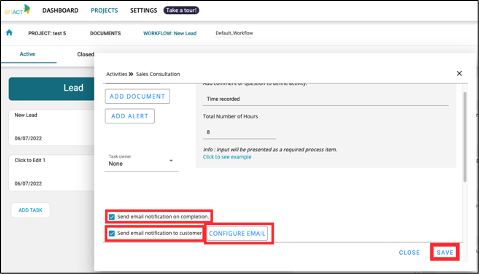 Another pop-up box will appear where you can select an email template as well as create, edit and save new templates. You can also add tags to automatically pull information from the project and change the text in the body of the email template.