ENACT takes into consideration most of the components of a tiered rate schedule while estimating the electricity bill. ENACT considers Fixed Charges, Minimum Bill component, tiered energy charges (telescopic) with seasonal variation, connected demand charges and major taxes.
We currently do not support non telescopic tiered rate schedules. In case the rate is applicable for bi monthly billing, approximation is done to convert it to monthly numbers.
Example of a Tiered Energy Charge Matrix -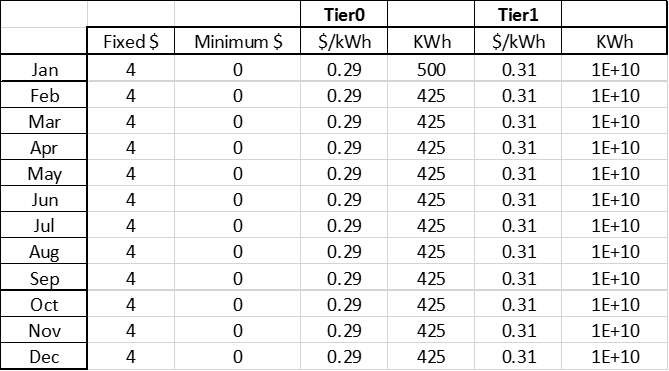 The above matrix represents a tiered rate schedule with 2 tiers. Each tier has an energy charge ($/kWh) and max usage (kWh) number corresponding to the month. Seasonal variations get captured due to individual monthly inputs.